Steak Crostini with Horseradish Aioli (Sous Vide)
Sous vide your steak ahead of time to a guaranteed medium-rare to make these simple appetizers of steak crostini with horseradish aioli. Elegant and delish!
Of course, if you have leftover steak, use that! Quick and easy. In fact, there are several shortcuts you can take for this recipe.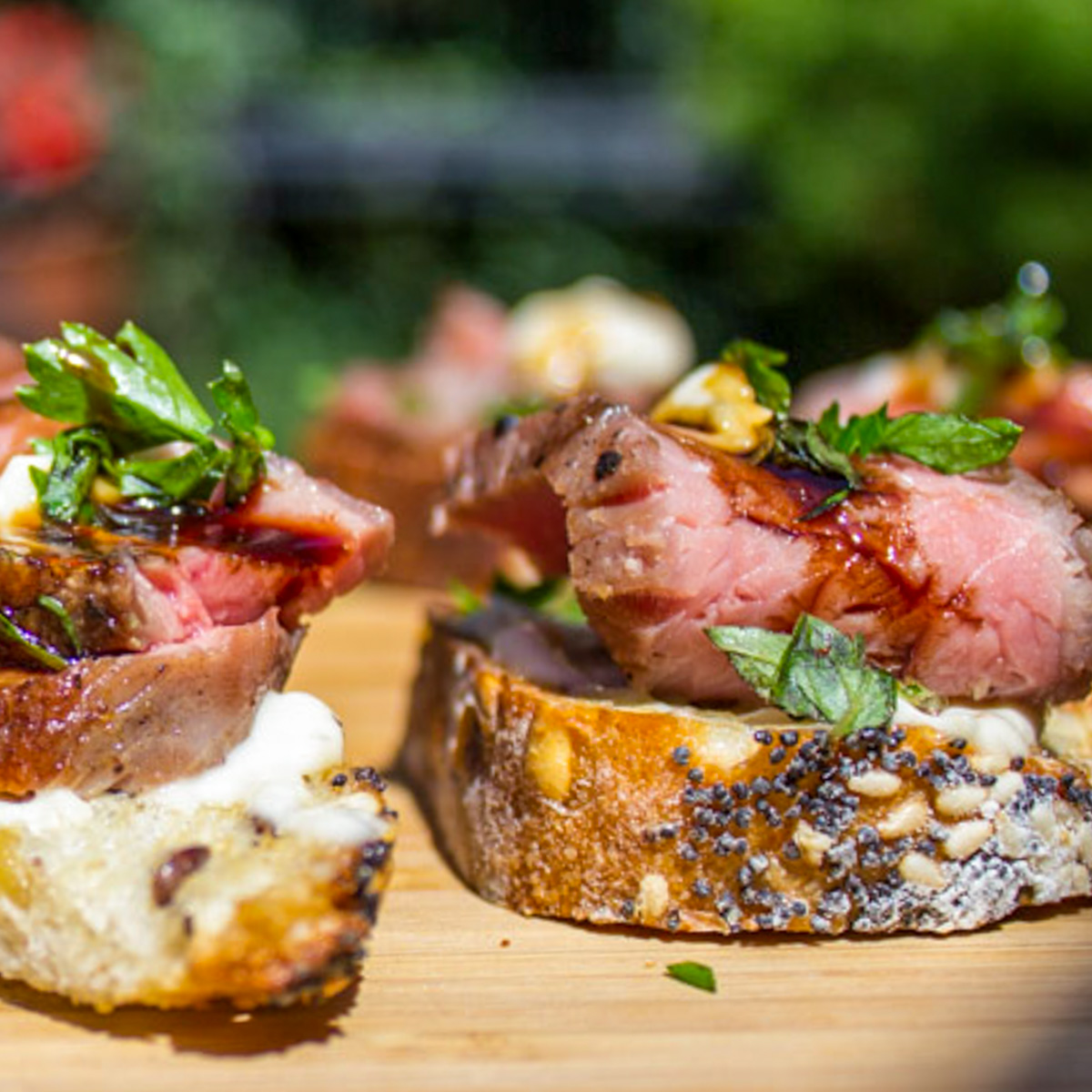 What to expect
This steak crostini recipe is one of those simple appetizers that looks and tastes very impressive. It's perfect for the holiday season, a special occasion or a dinner party with friends. I will sometimes serve it as a light dinner when I am not wanting a full meal.
The beauty of sous vide steak is that it's a pretty effortless and stress-free method of cooking. Just season the steak, seal it in a bag, pop it in the sous vide water bath, walk away and come back to a perfect steak cooked to medium rare.
The aioli sauce is a few simple ingredients and makes a great pairing for the beef. I sometimes add a small drizzle of balsamic vinegar glaze, but that's optional. To be honest, I love how it gives the crostini a bit of extra dazzle.
Ingredients – tailored to your taste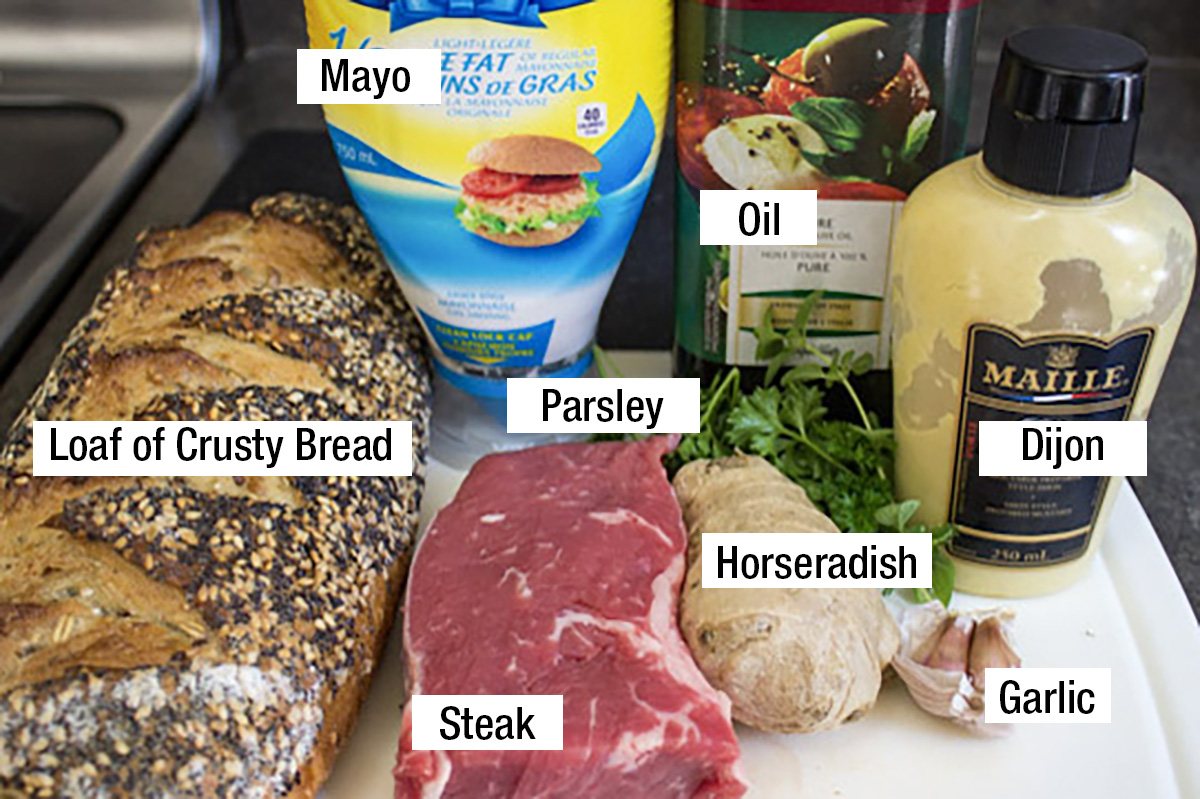 Steak: Use New York strip loin steak, ribeye steak, sirloin steak or filet mignon. The higher the quality the cut of meat, the less time it will need with the sous vide cooking method.
Crostini: I like making crostini with a multigrain loaf of bread, although ciabatta, pumpernickel or a French bread baguette all work well too. You just want something sturdy with a nice crust.
Aioli: We are taking a shortcut by using store-bought mayonnaise and adding Dijon mustard and horseradish. Instead of horseradish aioli, try garlic aioli or Dijon aioli. Here is a homemade horseradish aioli recipe if you want to make your own.
Balsamic reduction: (optional) I sometimes add a drizzle it on top for a nice flavor boost and some drama.
Step by step instructions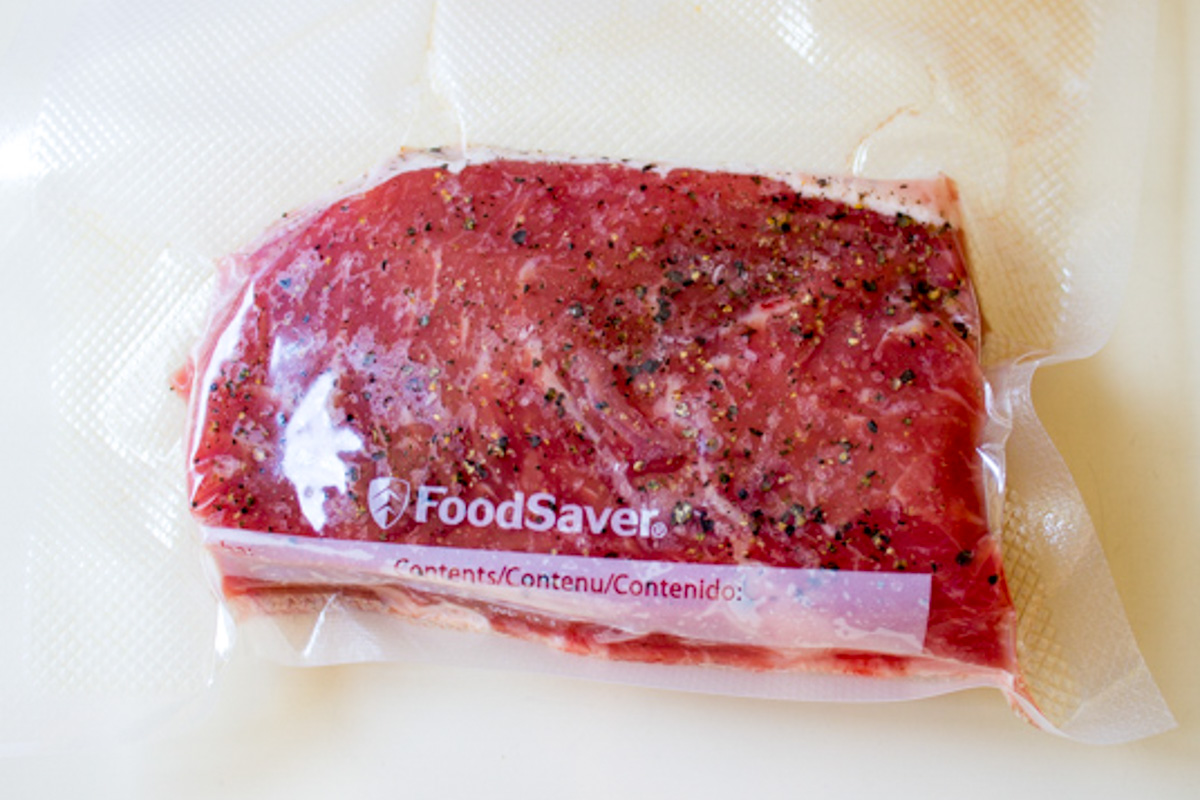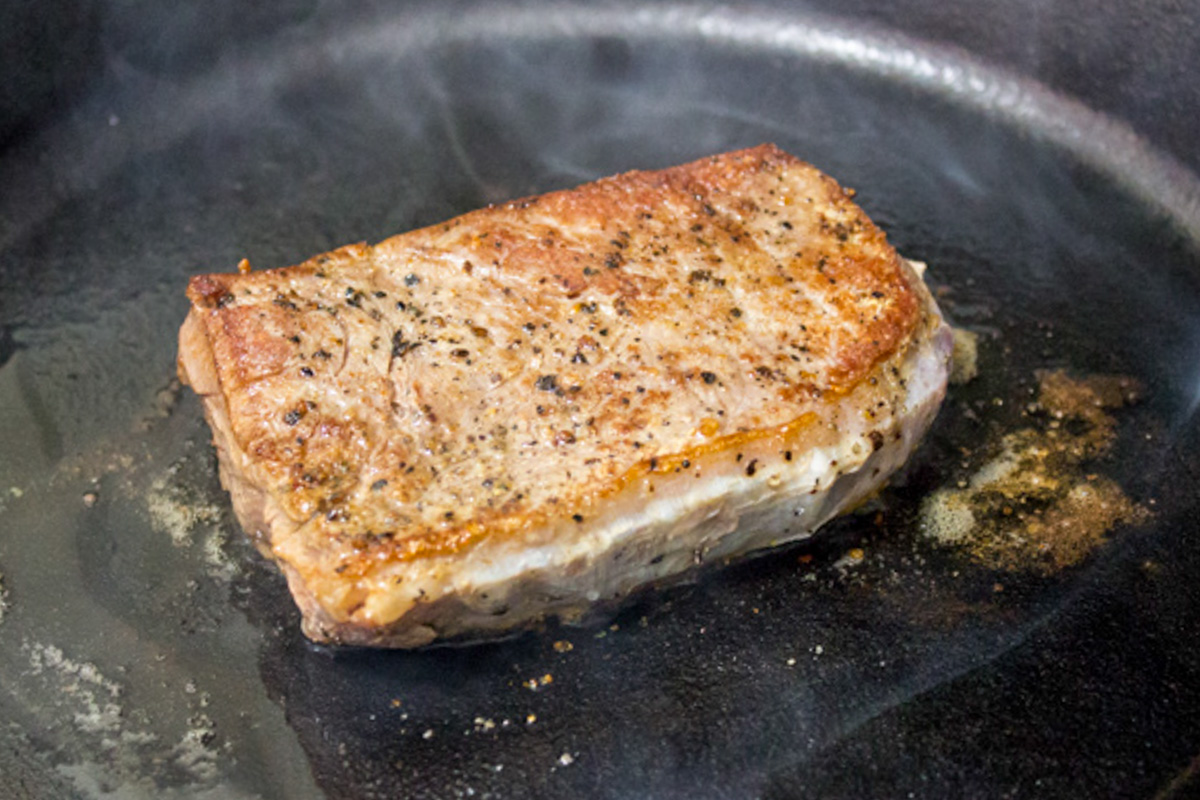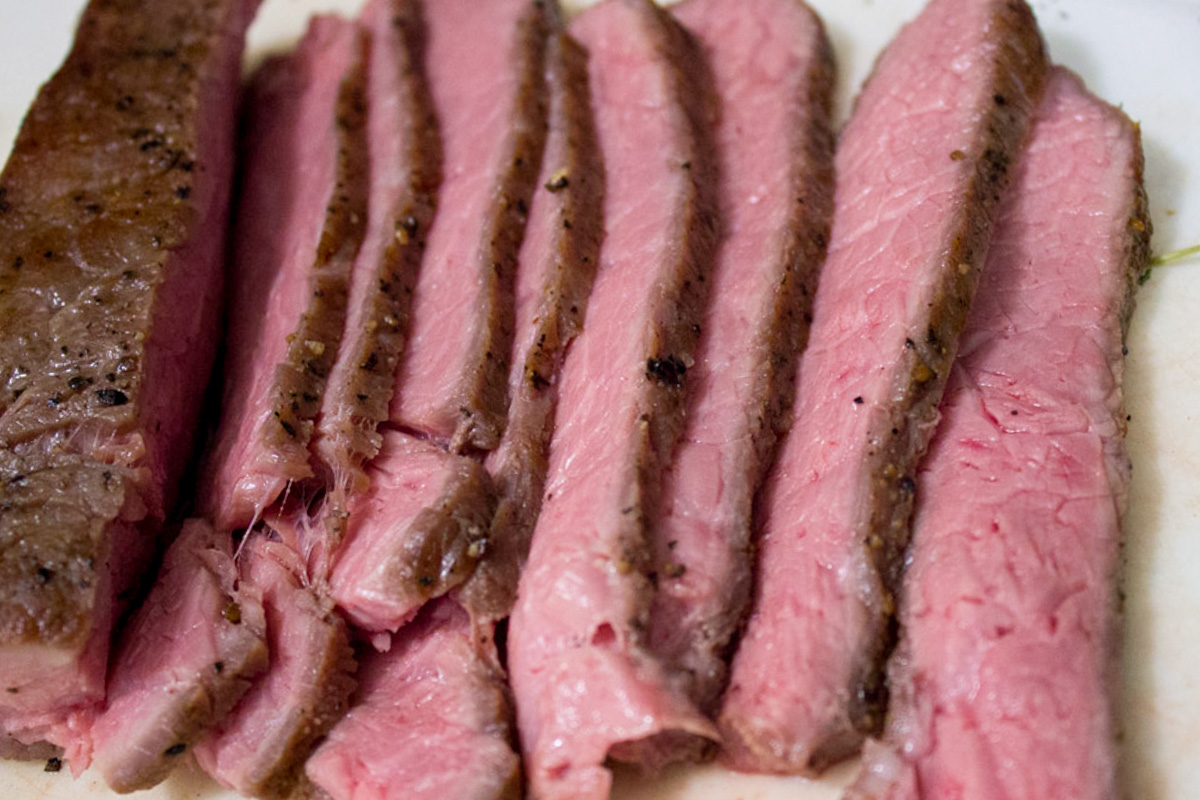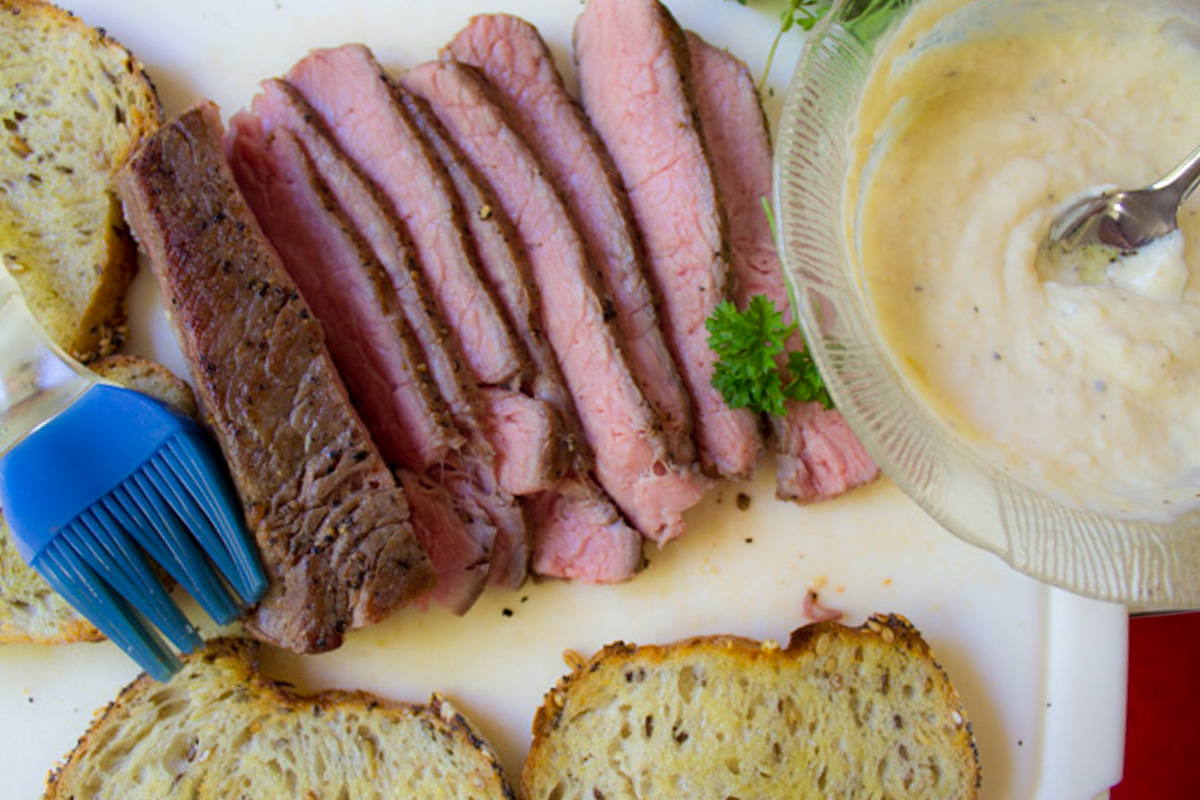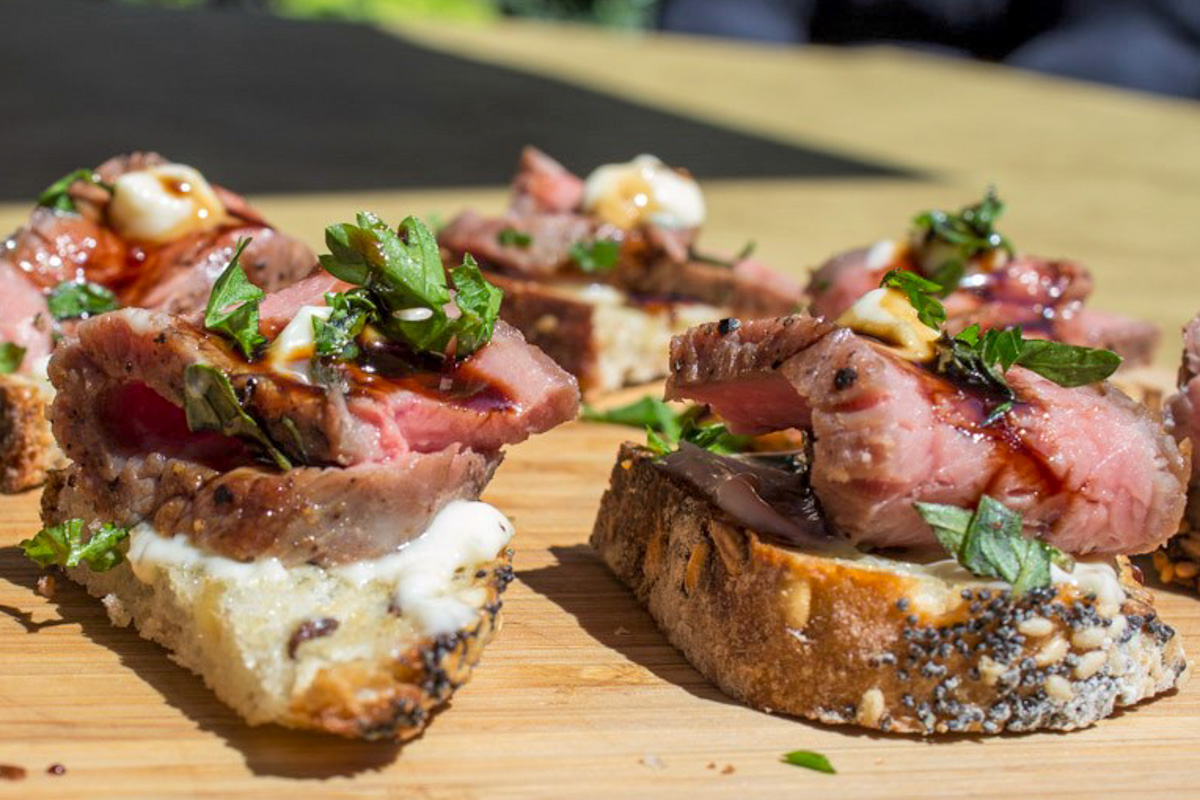 Shortcuts
Use leftover roast beef/steak or buy it at the store.
Buy prepared creamy horseradish sauce – or buy a ready-made aioli with the flavors you like.
Use a plain cracker like melba toast instead of making crostini.
Purchase frozen mini Yorkshire puddings to use as the base instead of crostini, Assemble baked Yorkshires just before serving.
Because the beef will be sliced very thin, you can skip the extra browning step for the sous vide steak.
Make Ahead
You can make both the steak and aioli well ahead of time. I suggest assembling the steak appetizers on the crostini not more than about 45 minutes before serving time.
Recipe FAQs
What is aioli?
Aioli is a creamy, mayonnaise-based sauce that originates from France. It is made from blending garlic, egg yolks, and olive oil. Often other flavors are introduced such as lemon juice, hot sauce, Dijon or herbs. Aioli can be used as a condiment or a dipping sauce for various dishes, such as seafood, meats, and vegetables.
What is crostini?
Crostini is an Italian appetizer that consists of small pieces of toasted or grilled crusty bread topped with various ingredients. The bread slices are typically made from a baguette or another type of crusty bread. After toasting or grilling, they are usually brushed with olive oil and rubbed with garlic. Common toppings include bruschetta, cured meats, cheeses and pesto or tapenade.
What is the sous vide cooking method?
Sous vide is a cooking method where food is vacuum-sealed (or sealed in a bag), then cooked at precise temperatures in a water bath with an immersion circulator or other sous vide equipment. It ensures even cooking, moisture retention, and precise doneness. Cooking times are often longer than with other methods and dishes are often finished with a quick sear for flavor and presentation.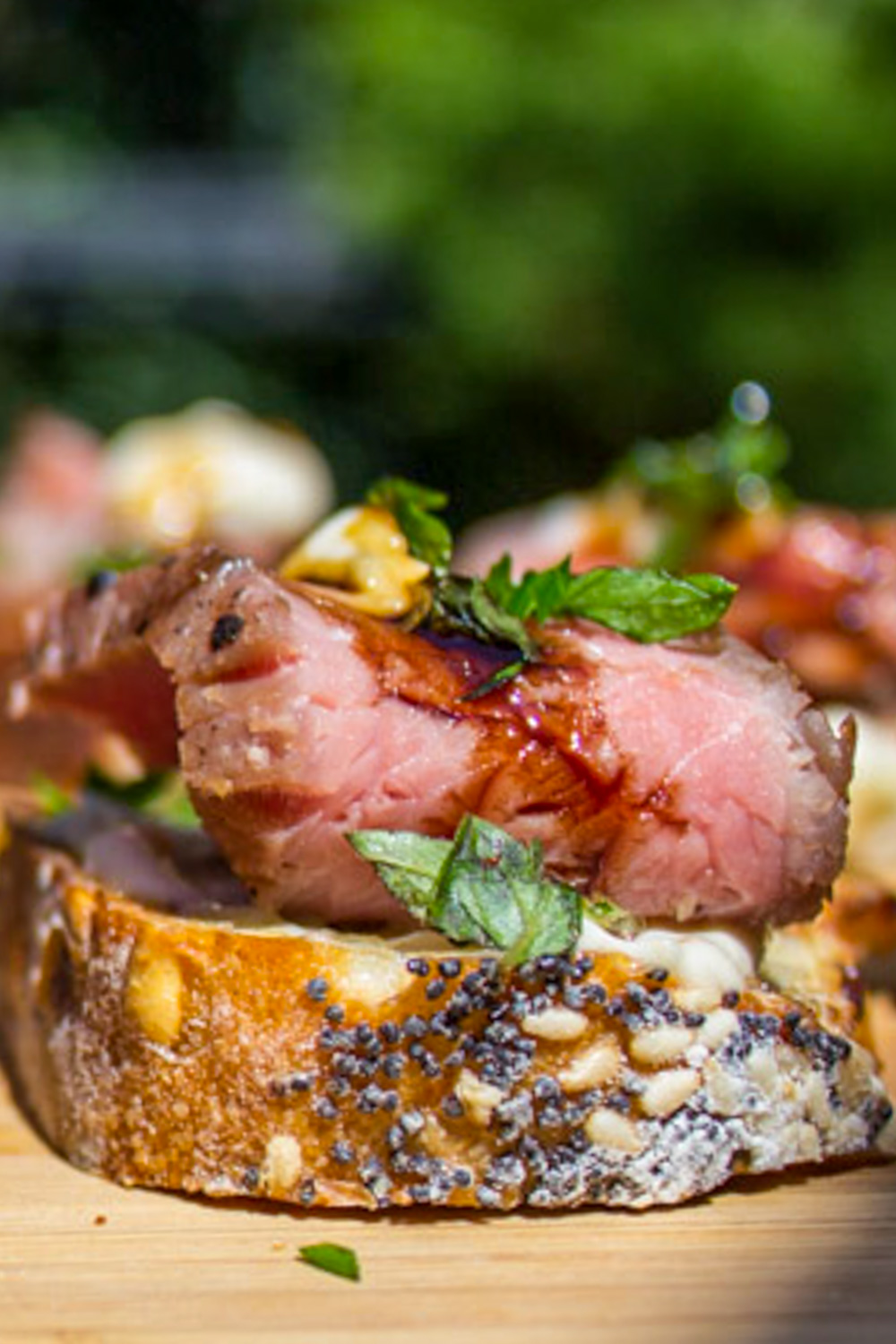 Other appetizers to serve with crostinis
These little beef appetizers are pretty to serve and very popular. Here are a few others to serve along with the beef crostini.
And check out our full list of delicious appetizers.
If you like this recipe, please leave a 5 star rating 🌟🌟🌟🌟🌟in the recipe card below. And if you REALLY like it, consider a review in the comments. Thanks very much!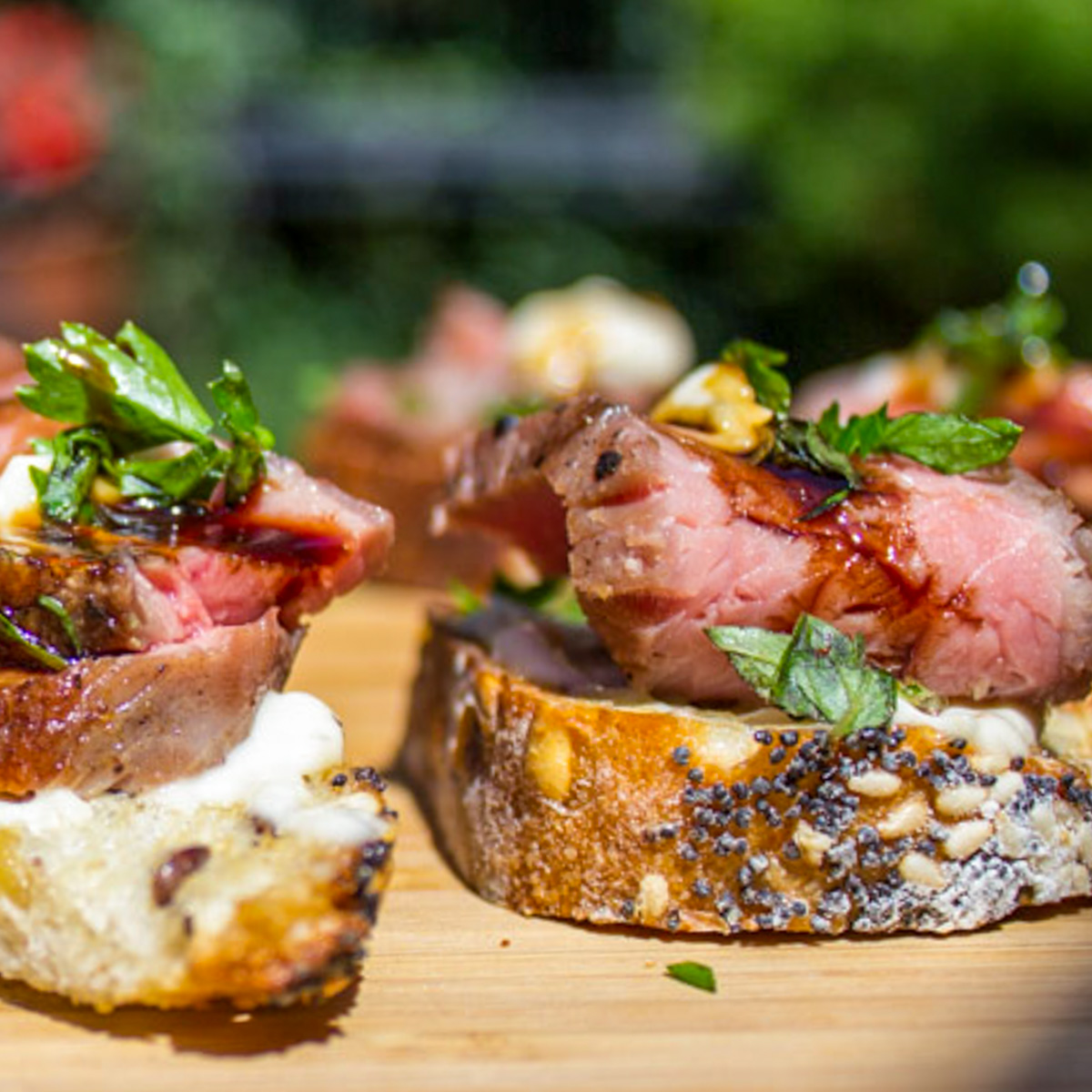 Print Recipe
Pin
Save Recipe
Recipe Saved!
Rate this recipe here
Steak Crostini with Horseradish Aioli (Sous Vide)
Sous vide your steak ahead of time to a guaranteed medium rare to make these simple steak crostini with horseradish aioli appetizers. Elegant and delish!
Equipment
Sous Vide equipment

immersion circulator or other type
Ingredients
1/2

pound

steak, Note 1

salt and black pepper
Crostini
5

slices bread 1/3 inch thick, Note 2

you will cut them into 2-3 pieces each

olive oil for brushing crostini

1

garlic clove, halved horizontally
Horseradish Aioli
1/3

cup

mayonnaise

(I use light)

1

teaspoon

grated fresh horseradish

(or 2 tsp prepared bottled horseradish)

1

teaspoon

Dijon mustard

pinch, salt and black pepper, to taste
Garnish (optional)
chopped parsley or chives, garnish

balsamic glaze/reduction homemade or from bottle
Instructions
HEAT WATER IN SOUS VIDE MACHINE: Use water and temperature guidelines according to your equipment. Set the temperature to 132F/55C for medium rare (or 140F/60C for medium) The water will take about 15 minutes to reach the correct temperature or less if you start with warm water.

PREPARE BEEF FOR SOUS VIDE: Sprinkle steak generously with salt and pepper on both sides. Fold over a flap on a vacuum-ready seal bag. Place steak inside bag and unfold the flap. Plug in the vacuum sealer machine. Seal the bag (and vacuum out the air) as per machine instructions. See Note 3 for alternative bagging.

SOUS VIDE BEEF: Plunge the vacuum-sealed bag into pre-heated water bath (or lower ziploc bag of steak, note 3). Cook for the time required as per the thickness of the steak, Note 4. When done, remove bag from sous vide machine and turn off machine. Remove meat from bag and let rest for 10 minutes. Pat dry with a paper towel. Heat a cast iron or other pan to medium high heat. Drizzle steak with oil, sprinkle with salt and brown in pan for a minute or less on each side. Slice thinly across the grain.

PREPARE HORSERADISH AIOLI: Mix all aioli ingredients together in a small bowl. Taste and adjust seasonings.

PREPARE AND ASSEMBLE CROSTINIS: Toast bread. Lightly brush one side of toasted bread with olive oil, then rub with garlic. Spread a bit of aioli on each slice. Cut each slice into 2-3 pieces, depending on size of bread. Each piece should be about 2" x 3" or 2" x 2" (5 x 7.6 or 5 x 5 cm) Top with a slice or two of steak, folded as needed. If desired, add a pea-size dollop of aioli on top and sprinkle with parsley or chives. Transfer to a wood board or other platter to serve. Just before serving, drizzle balsamic glaze on top if you like.
Recipe Notes
Steak options:

ribeye, tenderloin, New York strip steak or sirloin (plan an extra 1 1/2- 2 hours for sirloin in sous vide)

Crostini options

: I use multigrain artisan loaf. A baguette, ciabatta or any crusty bread will work. 
Instead of vacuum seal: You can use a ziploc bag. Add meat to bag. Immerse bag into water just until the seal of the bag is above the water. Air will be pushed out as bag submerges. Seal ziploc bag. 
How long to cook sous vide steak: If steak is 1 inch/2.5 cm thick, cook for 1-3 hours. If 1.5 inches/3.8 cm thick, cook for 2-3 hours. If 2 inches/5 cm thick, cook for 3-5 hours

. If using a lower quality steak like sirloin, cook for 3-4 hours to allow for tenderness. 

Make Ahead: The sous vide steak and aioli can be made well ahead of time. I suggest assembling the appetizers on the crostini not more than about 45 minutes before serving time.
Nutrition values are estimates and do not include the balsamic reduction/glaze.
Nutrition
Calories:
98
kcal
|
Carbohydrates:
6
g
|
Protein:
5
g
|
Fat:
6
g
|
Saturated Fat:
2
g
|
Polyunsaturated Fat:
1
g
|
Monounsaturated Fat:
2
g
|
Trans Fat:
0.003
g
|
Cholesterol:
16
mg
|
Sodium:
163
mg
|
Potassium:
64
mg
|
Fiber:
1
g
|
Sugar:
1
g
|
Vitamin A:
5
IU
|
Vitamin C:
0.2
mg
|
Calcium:
6
mg
|
Iron:
0.3
mg
Tried this recipe?
We'd love you to rate it above under 'rate this recipe' or in the comment section below. Thanks!