This blog, Two Kooks in the Kitchen, has two contributing authors – Cheryl and Jenna (mom and daughter). We lead very different lives, we are at different stages in life and we have different life experiences.  Through this blog, we are sharing different – and sometimes shared – takes on food and food related activities.  We'd love you to join us on our journey.
Why "kooks"?  It's a nickname for Cheryl by her mom;  and the same nickname (different pronunciation) for Jenna by her mom, Cheryl.  And yes, a play on the word "cooks"!
Hi, I'm Cheryl.
I'm a wife, mom, daughter, sister, grandmother, aunt and friend.  And now a blogger.  Formerly a strategic planner in health care, I have now taken the plunge to explore new adventures – this blog, photography, yoga, operating a boomer learning & enrichment program in my community and… who know what else down the road.
I love planning and hosting dinner parties (ok, I admit I'm a bit obsessive with the planning part).  I love comfort foods, short cuts that still taste great, getting from A to B the fastest way possible and food that looks beautiful on the plate. Together with my sisters, I wrote and published 2 editions of a family cookbook (in Wordperfect! the old fashion way) in honor of our mother's 65th and 75th birthdays, many moons ago.
Jenna is my beautiful daughter who dreamed up this food blog project for the two of us and presented me with this incredible gift in December 2015.
---
Hi, I'm Jenna.
I have transformed from a girl who was once told by a nutritionist that I had a fear of food to an emerging foodie who collects cookbooks and spends weekends trying out new kitchen gadgets and recipes. As a Vegetarian since the age of 8, I have often had to dig a bit deeper to find amazing cuisine that accommodates my dietary restrictions.
My favorite weekend activities include walking to farmers markets, a nice dinner out with my husband or friends and/or attending one of the many food festivals in Toronto. I also love to travel and explore the food scene in new cities/countries. Through fundraising and participating in Cook for the Cure (which raises money for The Canadian Breast Cancer Foundation), I have had the incredible opportunity to meet and cook with some amazing celebrity chefs including Marcus Samelsson, Elizabeth Falkner, Mark McEwan, Lynn Crawford, Vikram Vij, Corbin Tomaszeski, Susur Lee, and Ricardo.
I married in 2014 and continue to learned how to cook for someone who is used to eating meat at every meal. Fortunately, he's enjoying a lot more vegetarian meals!
By the way, if you're curious about how my mom reacted to me becoming a vegetarian at 8 years old, click here. 
---
In this blog, you'll see: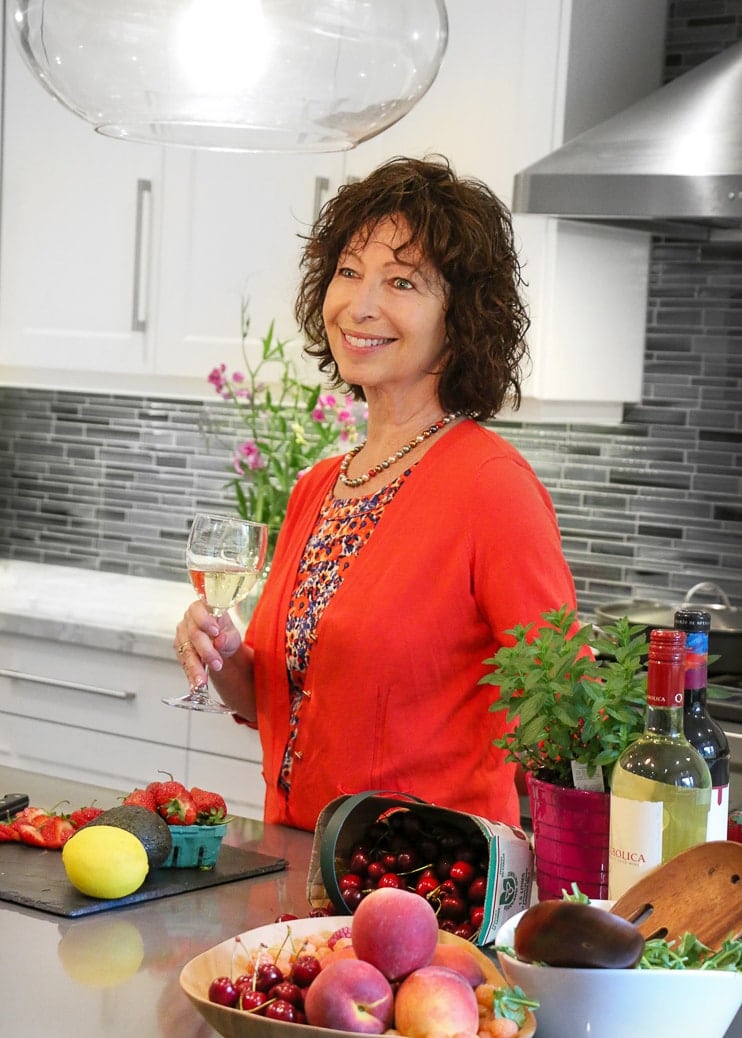 From me, 
---
Recipes – tried, loved and tweaked; lots of shortcuts; clear instructions;  recipes that can be tailored to your taste; and recipes that can be made ahead for entertaining wherever possible.
Tips  – based on research and trial-and-error;

Top 10's and Slice of Life
From me, 
---
Living the Vegetarian life in an Omnivore world
Reviews on Food Events and Cookbooks
Recipes, Top 10's and Slice of Life