Cooking With Herbs (Herb Basics, Tips and Recipes)
This is a brief summary on the basics of cooking with herbs – how to store and keep them fresh, substitute dry for fresh, freeze them and rules of thumb for cooking with herbs – plus a few delicious herb-inspired recipes.
We've added research to our experience to give you just the essentials – short and sweet and maybe a few surprises.
How to keep herbs fresh for weeks
Wash first or not?
Opinions vary on this. Generally, most suggest washing fresh herbs from the grocery store or herb garden under cool water before storing to avoid bacteria growth. Then dry them very well with paper towels or a salad spinner.
I usually don't bother washing them before storing. Instead, I wash them just before I use them. I find my herbs last a long time if stored properly.
How to store different herbs
Delicate Herbs (these have soft stems)
fresh dill, parsley, cilantro, basil, mint, tarragon, chives
To store tender delicate herbs except fresh basil,
Cut 1/2 inch off the bottom of the stems.
Place them in a jar or glass filled with 1-2 inches of water (don't cover the leaves).
Place the glass in the fridge and loosely cover it with a plastic bag. (Or use a plastic deli container and cover it with a lid.)
Change the water every 3-4 days.
Tender herbs will keep for 2-3 weeks (chives 1 week).
For basil, store as above at room temperature, not in the fridge.
Woody Herbs (these have no stems or woody stems)
fresh rosemary, thyme, oregano, sage, marjoram, bay leaves
To store woody herbs:
Wrap them in slightly damp paper towel.
Place them in a ziploc bag or sealed container in the fridge.
Woody herbs keep for 2-3 weeks
Dried Herbs
To store dried herbs:
Store in tightly closed containers in cool, dark place.
Dried herbs will keep for 1-3 years.
Cooking with Herbs: Rules of Thumb
When to add herbs to dishes
Use tender herbs toward the end of cooking or for garnish (cooking kills the taste).
Use woody herbs during cooking in dishes that require longer cooking times to infuse flavor.
For all herbs, gently rub leaves before adding them to food to release their flavor.
Stems or no stems?
For tender herbs, discard larger stems, but smaller branch stems are fine to use.
For woody herbs, only use the leaves.
Best for garnish
Fresh cilantro, sweet basil, thyme, rosemary (not too much, it's strong), dill, chives, chervil, mint, parsley. NOT sage (it has a very strong flavor and needs to be cooked/fried first).
Flat leaf or Italian parsley is often preferred for cooking as it's stronger than curly parsley, which has a more subtle flavor.
How to read a recipe with herbs and measure correctly
This can be surprising to some. The order of the words in a recipe can be important. For example:
"1/2 cup parsley, finely chopped" means measure 1/2 cup parsley first, THEN chop it. The end result will be 1/4 to 1/3 cup chopped parsley.
"1/2 cup chopped parsley" means you should end up with 1/2 cup chopped parsley (so you will need almost 1 cup of fresh parsley to start).
Don't sweat this too much. If you're not certain, use small amounts, then taste and add more if needed.
Substituting fresh herbs with dried herbs
General rule of thumb is a 3:1 ratio.
3 parts fresh herbs = 1 part dried herbs
For example: 1 tablespoon fresh = 1 teaspoon dried; 1 1/2 teaspoons fresh = 1/2 teaspoon dried.
Exceptions:
If dried herbs are strong or very fresh, use less than 3:1 ratio. If pale or on the staler end, use more.
If the recipe calls for tender herbs, it's best not to substitute dried herbs if possible as the taste won't be the same or as good.
Garlic (We know this is not a herb, but it's used so much, so….)
1 teaspoon or clove of fresh garlic = 1/8 teaspoon garlic powder = 1/4 teaspoon granulated garlic.
How to Freeze Herbs
Option 1: The basics for freezing your favorite herbs are: wash, dry well, chop, lay out on a pan, freeze, and transfer to a sealed container or ziploc.
Option 2 (Another option for tender herbs) Wash and dry well. Then, using a sharp knife or food processor, finely mince or process the herbs with a small amount of olive oil or water, place them in ice cube trays, freeze, and transfer to a ziploc bag.
Frozen herbs keep for 12 months in the freezer.
Shortcut: Buy packages of frozen cubes of herbs and aromatics (cilantro, parsley, garlic, ginger, chili peppers, basil). 1 cube = 1 teaspoon. Brilliant!!
Here's a good article on freezing herbs from Serious Eats.
When to Toss Herbs
Toss herbs when the fresh leaves turn yellow/brown or the stems become moldy or brittle.
Toss dried herbs when color and aroma fade (great way to tell is to rub between thumb and finger to see if aroma is still there)
Recipes with herbs
Most savory recipes – salad dressings, meat dishes and vegetable dishes – use herbs, at least in their dried form. The use of herbs is the best way to add wonderful depth to your cooking.
Here are some of our favorite recipes that include fresh herbs as a key ingredient.
Herb Sauce in 5 Minutes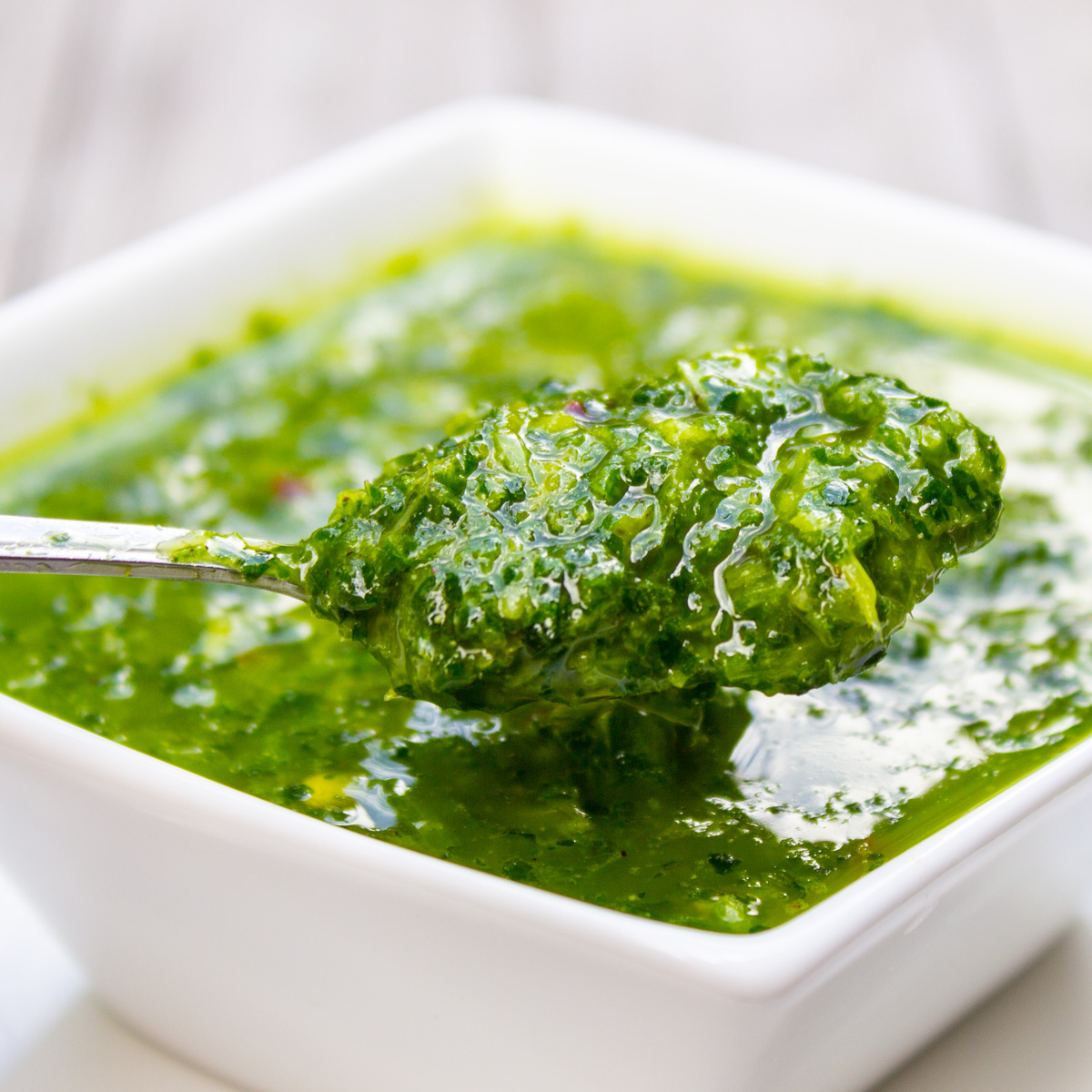 This 5-minute fresh herb sauce is my go-to super versatile condiment. Herb-y, spicy as you like, zesty and garlic-y. It's a great addition to anything that pairs with fresh herbs.
Get the recipe
Baked Trout With Lemon, Butter & Herbs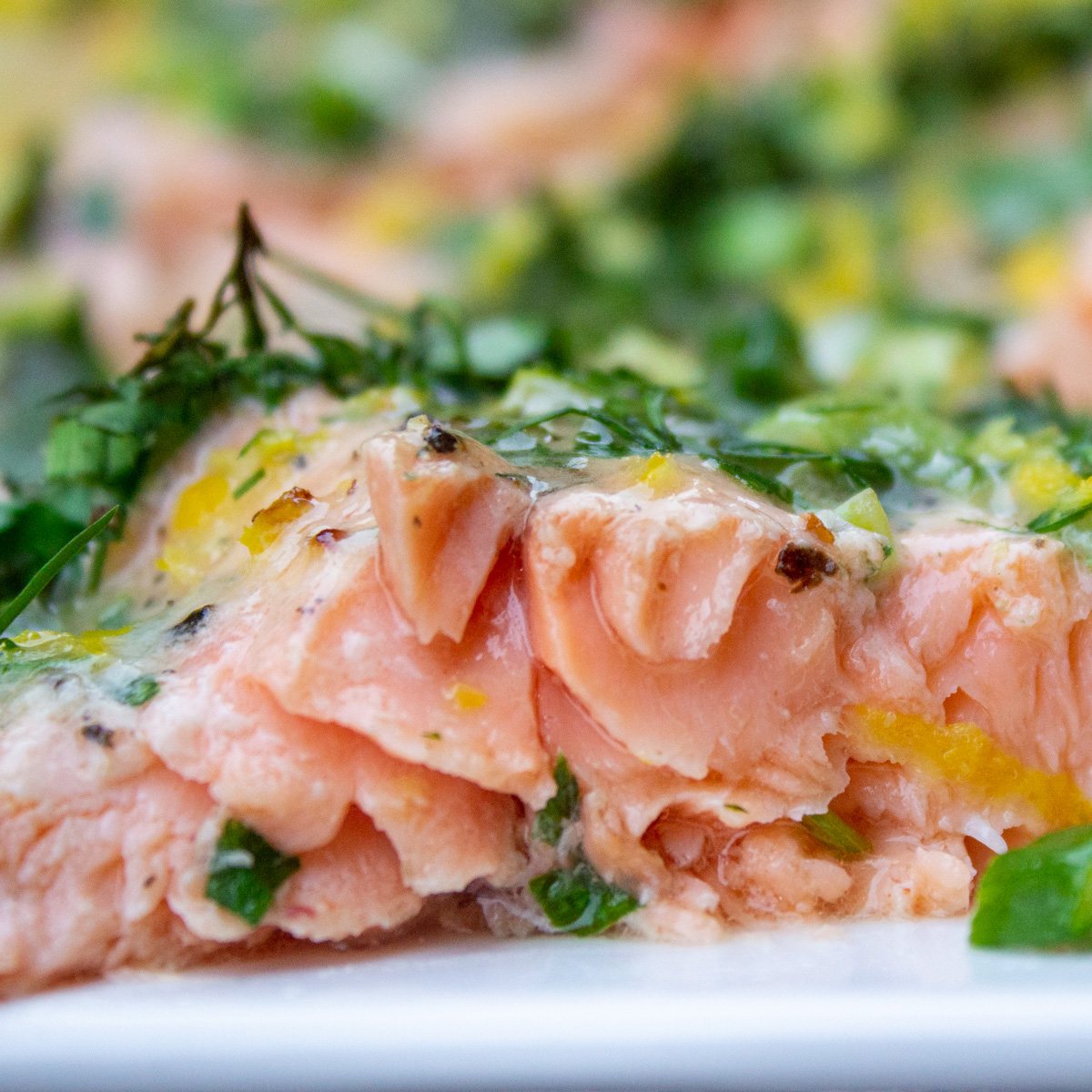 I love this lemon butter herb baked trout made with just a few simple fresh ingredients. It's an easy way to get dinner on the table in less than 20 minutes. Succulent, melt-in-your-mouth, and delish.
Get the recipe
Lemon Herb and Chicken (with a cool technique)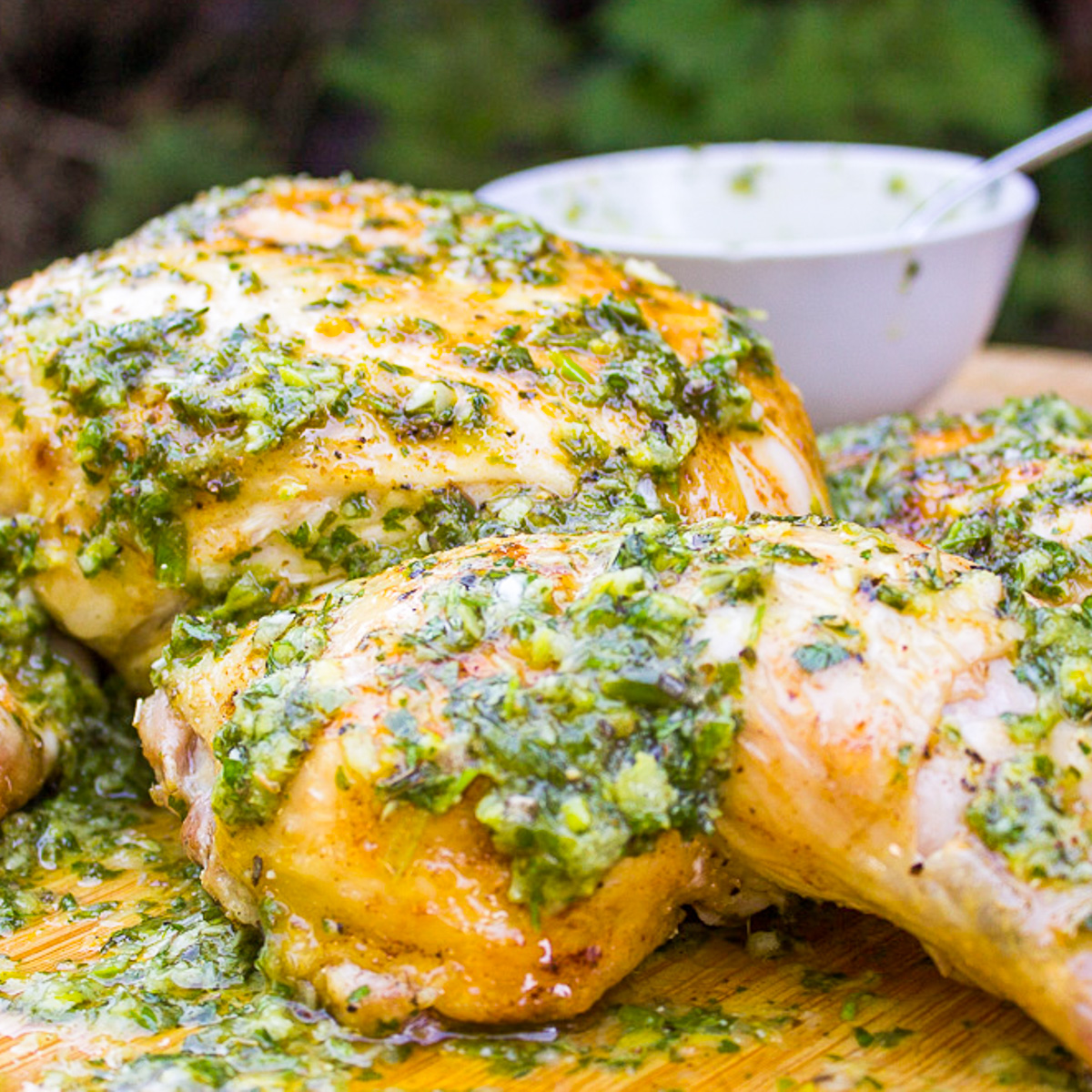 Roasted or grilled chicken is smothered in a delicious herb sauce to create an aromatic lemon and herb chicken dish packed with fresh flavors. Check out the simple technique of mingling the chicken juices with a lemony, garlicky, herb-y sauce – so good!
Get the recipe
Simple Herb Stuffed Salmon Recipe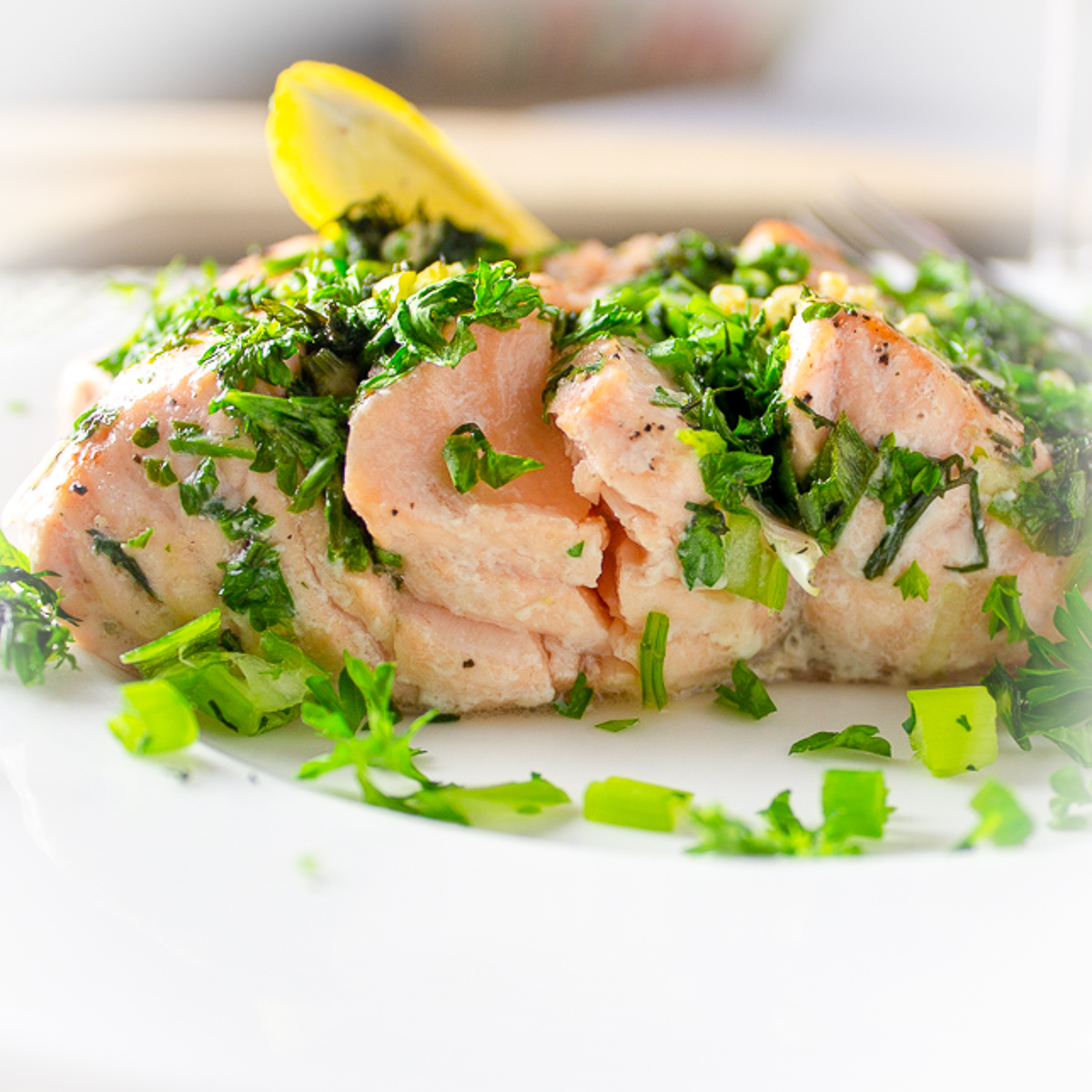 This herb stuffed salmon recipe is infused with green herbs, lemon and wine to create a delicious main dish. Succulent, healthy and ready in 20 minutes.
Get the recipe
Herbed Potato Salad (no eggs, no mayo)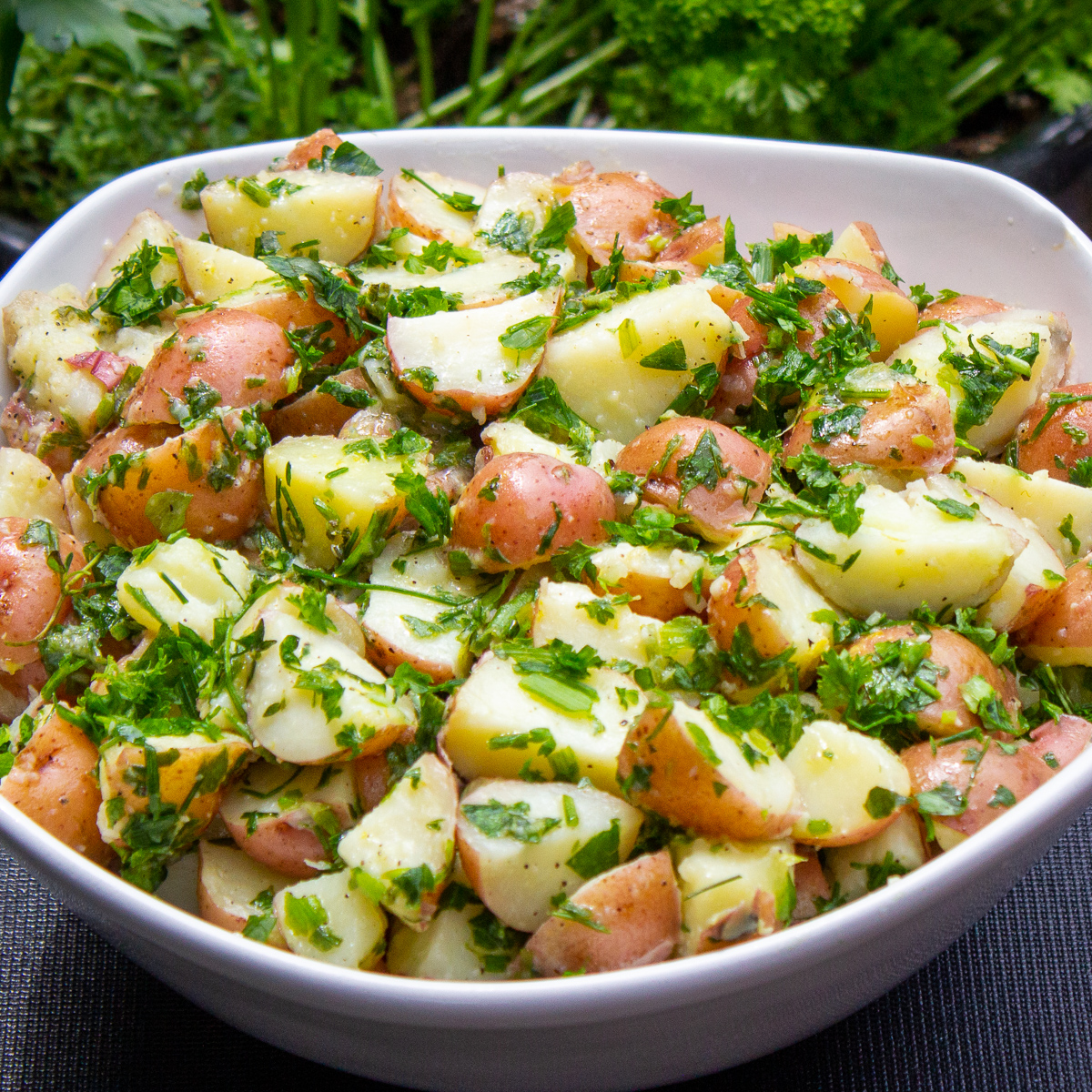 Herbed potato salad is a delicious side dish that's quick and easy to make and bursting with lemon, garlic and fresh herb flavors.
Get the recipe
Sweet Corn Soup With Herbs and Buttermilk (Chilled)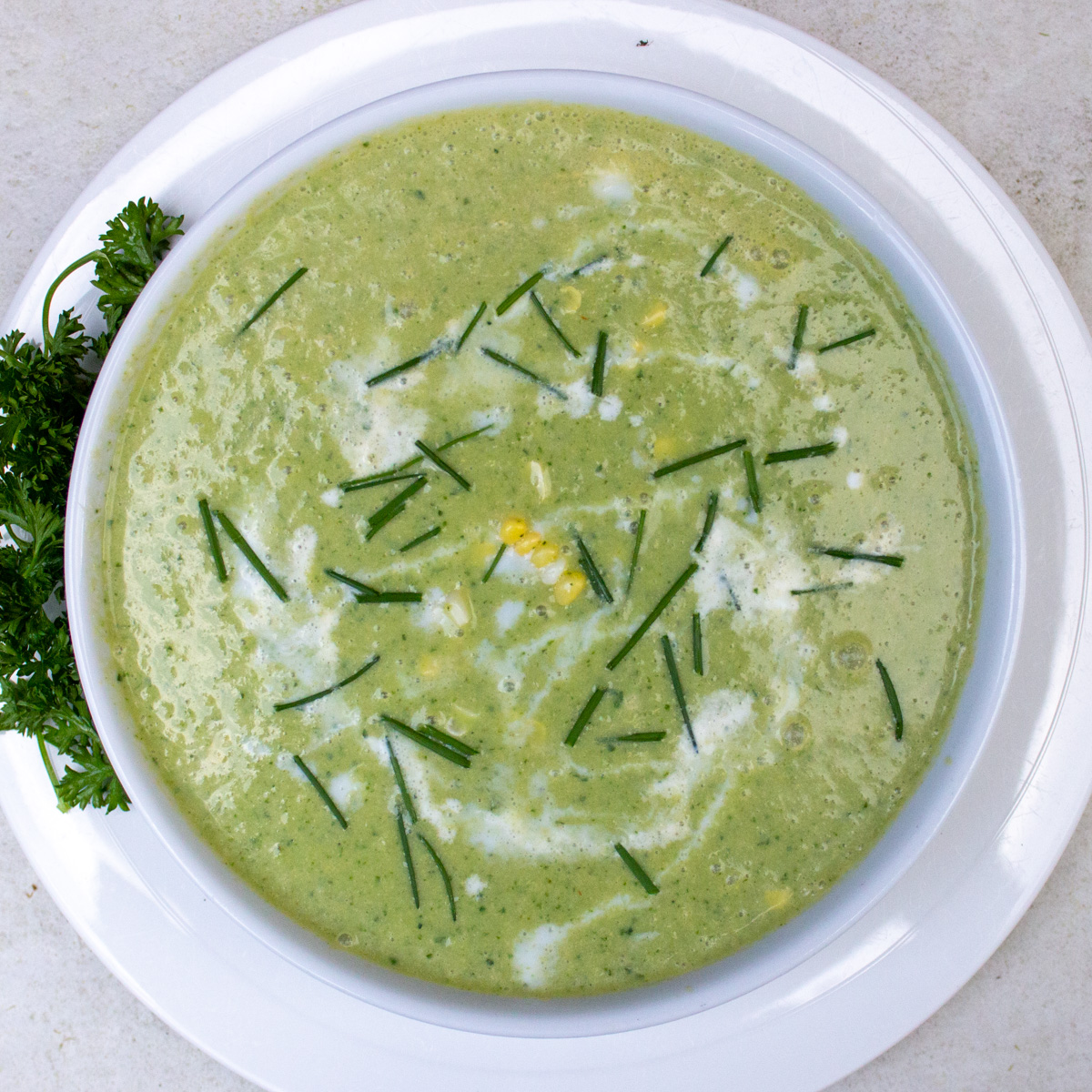 Chilled sweet corn soup with fresh herbs is a perfect summer appetizer or starter. Made with fresh produce, it's bursting with sweet, herby flavors and spiked with a little tang. Creamy and refreshing.
Get the recipe
Seasoned Cauliflower Rice With Lemon and Herbs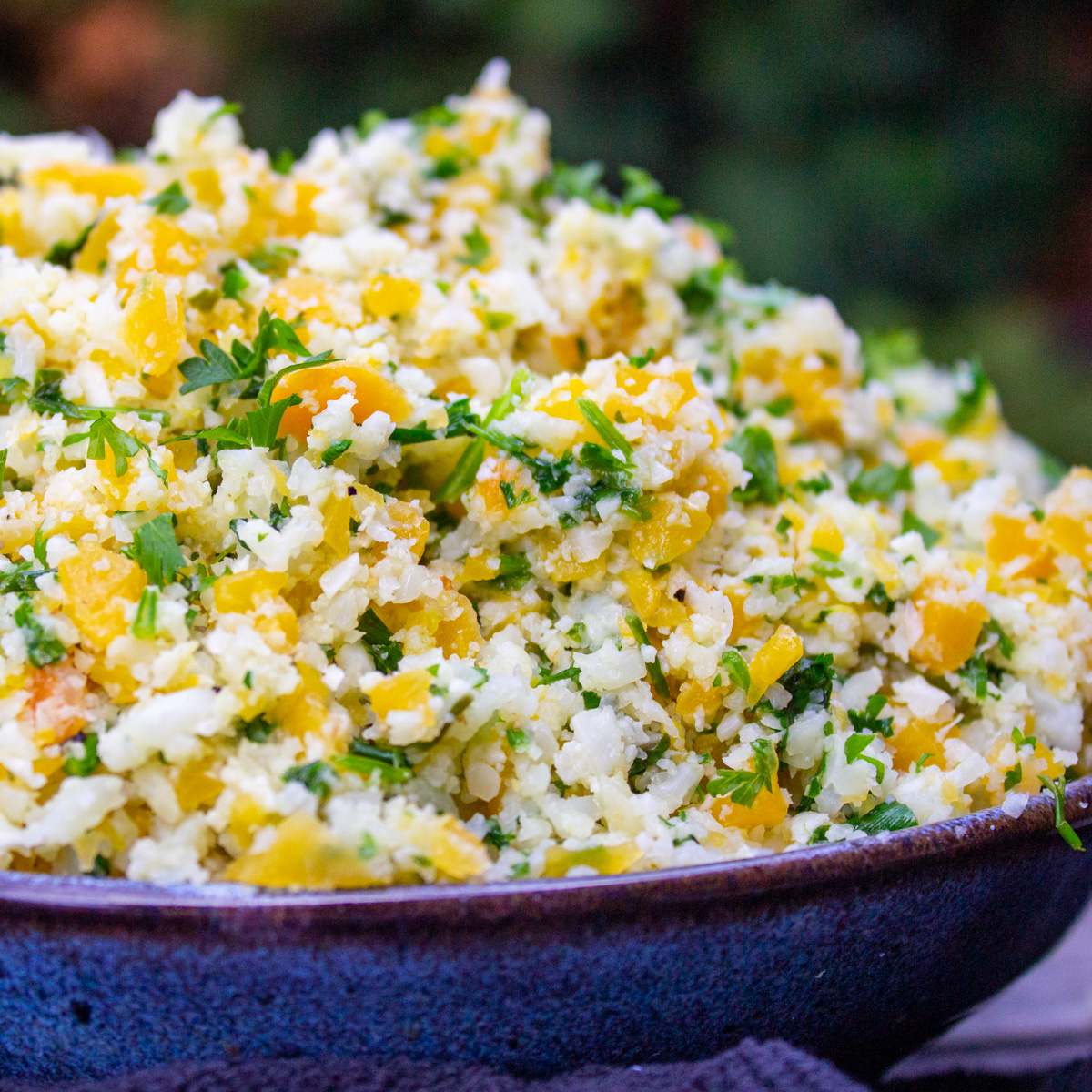 Light, fluffy seasoned cauliflower rice with lemon and herbs is a delicious, quick and healthy side dish with WAY less calories, carbs and cooking time than traditional sides.
Get the recipe
Easy Basil Pesto with Walnuts (5 Minutes)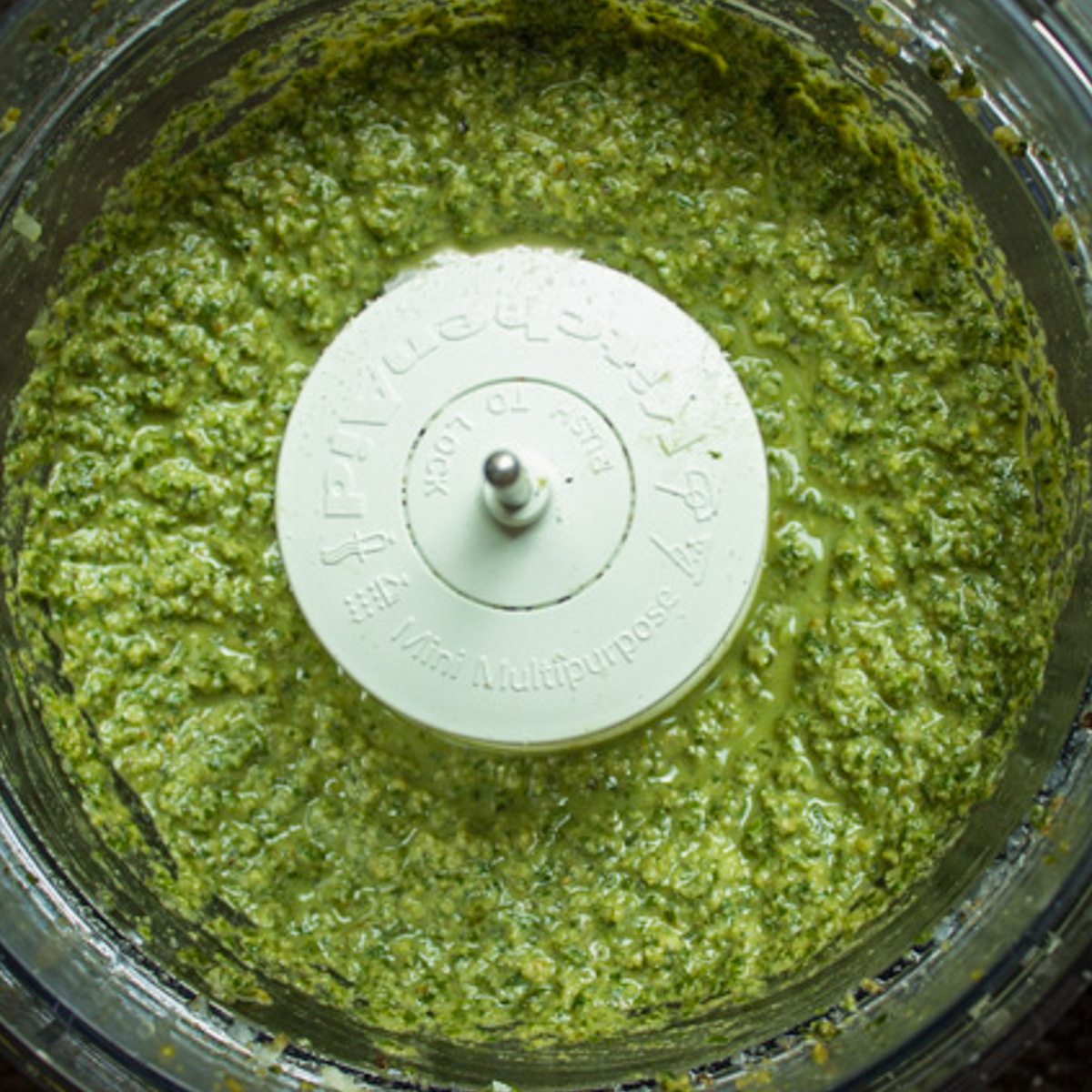 Basil pesto with walnuts will transform your appetizers, pizzas and pasta. This easy homemade version takes 5 minutes to make with a few simple fresh ingredients. Makes 1/2 cup/120 grams.
Get the recipe