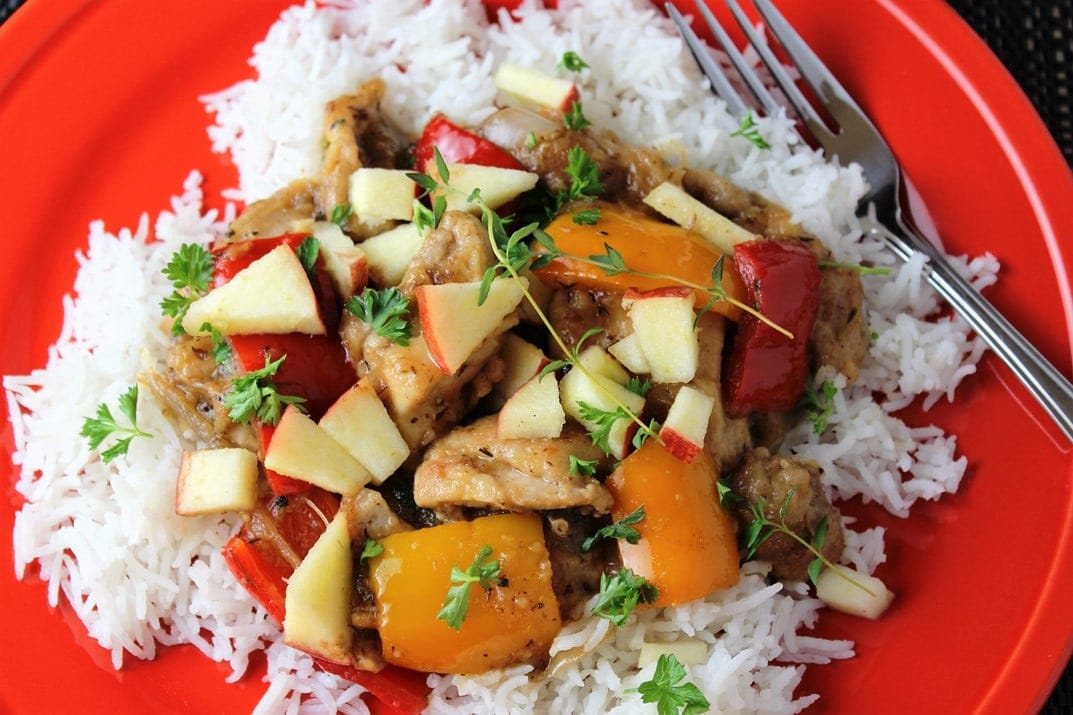 You may be wondering about cider and apples in a chicken stir fry, but think about it.  Chicken and apples pair well.  Onions and apples pair well.   Onions and peppers and thyme pair well.  So why not cider chicken and apple stir fry?
It works.  The cider vinegar providessome tang; the apple cider and applesauce add some sweetness and body; and the fresh chopped apples add some great texture.  Combine that with chicken, vegetables and herbs and you have a pretty yummy stir fry/comfort dish.
As always, I prefer using boneless thighs, but chicken tenders or breasts are fine too.  In fact, pork tenderloin would work equally well.  The recipe below calls for onions and peppers.  I also sometimes add fresh baby spinach or asparagus if I have them on hand.  Use whatever you like that goes well with chicken and apples.
The bottom line is that this is a simple, easy weeknight meal.  Get some rice, quinoa or mashed potatoes cooking while you make the stir fry. Dinner in 30 minutes.  Yes!