What To Do With Tomatoes (19 Recipes and Tips 2023)
Fragrant, sweet, juicy tomatoes bursting with flavor are the best! What to do with tomatoes? We have lots of great recipe ideas and tomato tips.
Check out our favorite ways to use tomatoes in appetizers, sauces, salads, pastas, pizzas and main dishes.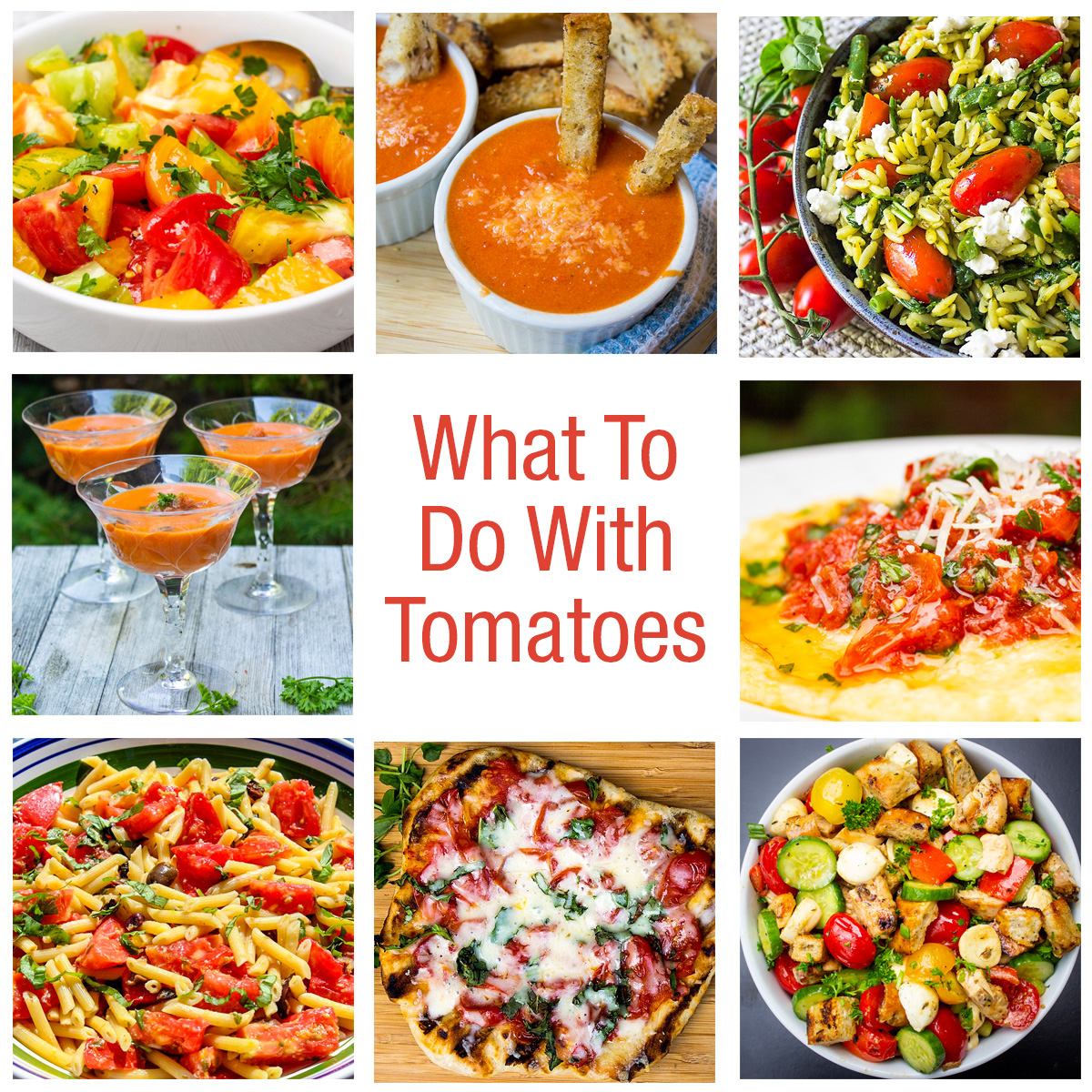 Tomatoes are one of our favorite things about summer. We're focusing on fresh tomato recipes, but we also included a couple of popular recipes that make good use of quality canned tomatoes.
But first things first…
Tomato Appetizers
Tomato Salads
Pizza with Tomatoes
Tomato Sauce
Pasta Dishes with Fresh Tomatoes
Main Dishes with Tomatoes
Hope you found a recipe or two you like for what to do with tomatoes. When they are ripe and fragrant, they are a wonderful star of the dish in sauces, salads, appetizers, gazpacho and more.
And don't count out canned tomatoes – just as nutritious and picked at their peak.