Key Lime Icebox Cups (no bake)
Key lime icebox cups are a twist on the old chocolate wafer zebra cake and key lime pie. Silky, rich, creamy and DECADENT! Key lime lovers will rave about this no bake dessert.
OMG – these little dessert cups are exceptional. Four ingredients. No baking. Amazing taste and texture. And easy to make.
This make ahead dessert is a blend of two old familiar ones: the chocolate wafer whipped cream log you see on the box of Mr Christie (Canadian) or Nabisco (American) wafers, around since the early 1900's; and a key lime pie. The log is often referred to as an icebox cake (due to no baking) or a zebra cake (because of the striped effect from the wafers alternated with whipped cream).
Because the dessert is so rich, 1/4 serving cups do the trick for that sweet craving after dinner. You can, of course, go bigger perhaps in a pretty tea-cup or a small glass dessert bowl.
The key lime or lime flavor shines through and the chocolate wafer (which softens into cake after being in the fridge for several hours) is a nice addition running through the cups. The four ingredients in this recipe are key limes/limes, sweetened condensed milk, whipping cream and chocolate wafers. TIP: Don't worry about the exact quantities when you are layering the cookies and filling, but I suggest that you use a bit more filling than cookie as the cookies will expand.
One special note for Canadians (and maybe elsewhere)… most recipes for key lime pie call for a 14 ounce/400 ml can of condensed sweetened milk. Recently, I can only seem to find 300 ml cans (grrr). You therefore have to break open two cans and use 1 3/4 cups. Oh well. Worth it.
Key Limes or Limes?
The true key lime filling uses key limes of course. Key limes are much smaller than limes, are more tart and may be more difficult to find in your grocery store. I actually prefer and use limes instead. In fact, I even cheat further by using half fresh lime juice and half lime juice from the bottle (shhh).
If your guests like key lime anything, this is a guaranteed winner.
Tailor To Your Taste
Use a pie dish or small casserole instead of making individual portions.
If you can't find chocolate wafers, graham crackers should be fine too (or other thin cookie wafers).
Shortcut
Use bottled lime juice or key lime juice instead of squeezing the limes/key limes – or half fresh limes and half bottled lime juice.
Make Ahead Key Lime Icebox Cups
Key Lime Icebox cups can be made a day or two ahead and kept wrapped in the fridge (or even frozen for a few weeks). I suggest adding the topping of cookie crumbs and lime zest near serving time (i.e. refrigerate or freeze without them).
Key Lime Icebox Cups (no bake)
Key lime icebox cups are a twist on the old chocolate wafer zebra cake and key lime pie. Silky, rich, creamy and DECADENT! Key lime lovers will rave about this no bake dessert. 
Servings:
10
1/4-cup size
Ingredients
zest from 8 key limes

(or 4 limes)

1/2

cup

key lime juice (about 12 key limes) or lime juice (4-6 limes)

1

14-ounce/400 ml can sweetened condensed milk

(1 3/4 cups)

1

cup

heavy whipping cream (35%)

1

box thin chocolate wafer cookies e.g. Mr. Christie's

(you won't need it all)
Instructions
MAKE THE FILLING: In a medium mixing bowl, beat key lime (or lime) juice, 2 teaspoons of the lime zest, sweetened condensed milk and cream using an electric mixer or food processor. Beat until thickened, about 4-5 minutes in processor (longer with hand mixer). Mixture will be thick, but not stiff like whipped cream. Refrigerate mixture for an hour or two to firm up a bit more.

ASSEMBLE THE CUPS: Using small cups (1/4 -1/2 cup size) - even teacups are fine - layer a tablespoon filling, then one wafer - if cups are small, use a bit less than one wafer and break it up. Repeat 2 more times. Add an additional layer if you want to make larger portion sizes. Set the cups on a tray and cover with plastic wrap (or wrap them individually). Refrigerate for 4 hours or overnight.

DECORATE AND SERVE: Place a few chocolate wafers in a small sealed bag. Crush with a glass or rolling pin into fine crumbs. Sprinkle each cup with a pinch of cookie crumbs and lime zest. Serve and wait for the raves.
Nutrition
Tried this recipe?
We'd love you to rate it above under 'rate this recipe' or in the comment section below. Thanks!
Here are a few other no-bake dessert treats you might like:
Best Biscuit Strawberry Shortcake (20 min)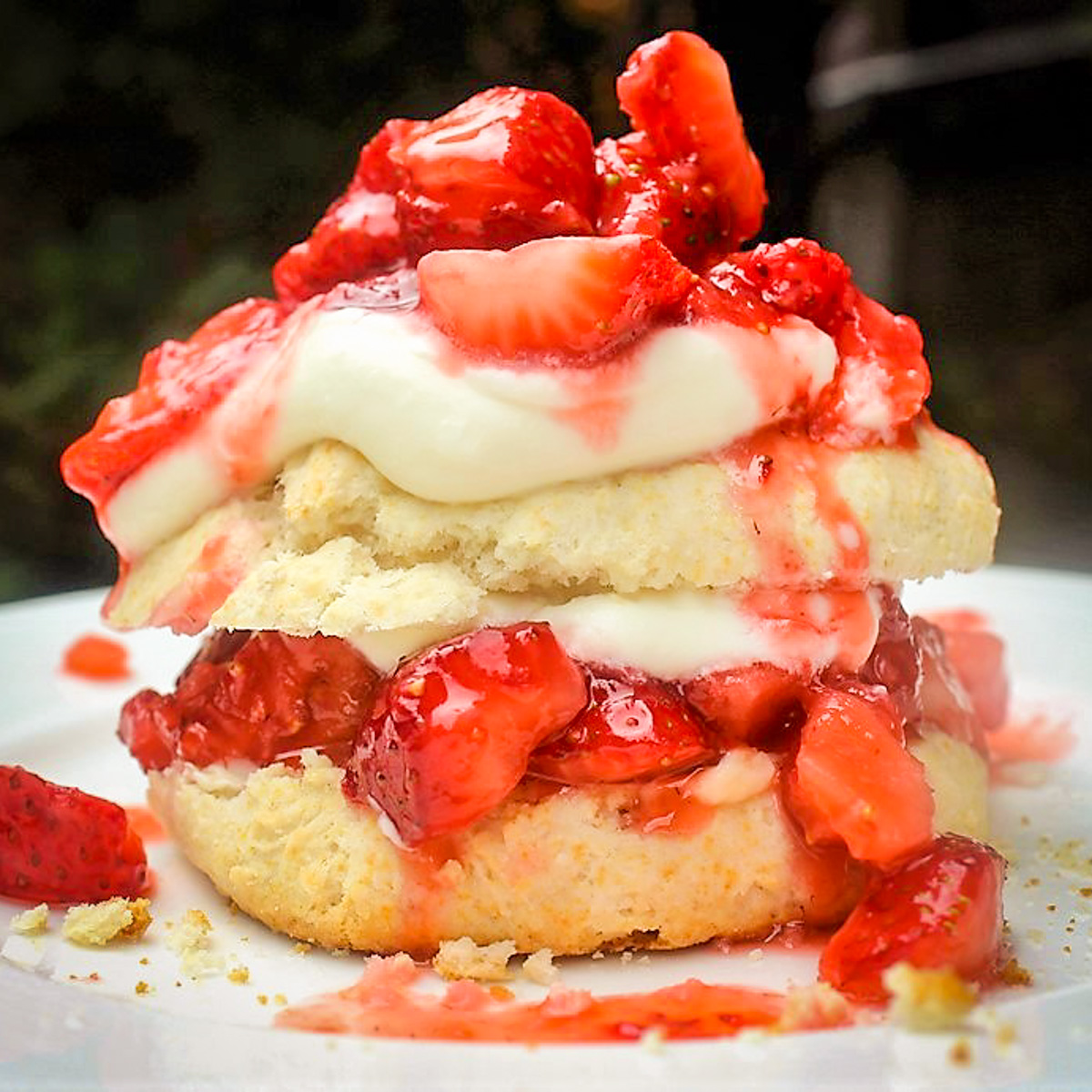 Every year my husband anxiously awaits this easy strawberry shortcake that his mother made in the '50s. I make them in 20 minutes with local strawberries at their peak, fresh whipped cream and biscuits (with a shortcut - shh).
Get the recipe
Berry Crumble (No Bake, 10 Minutes)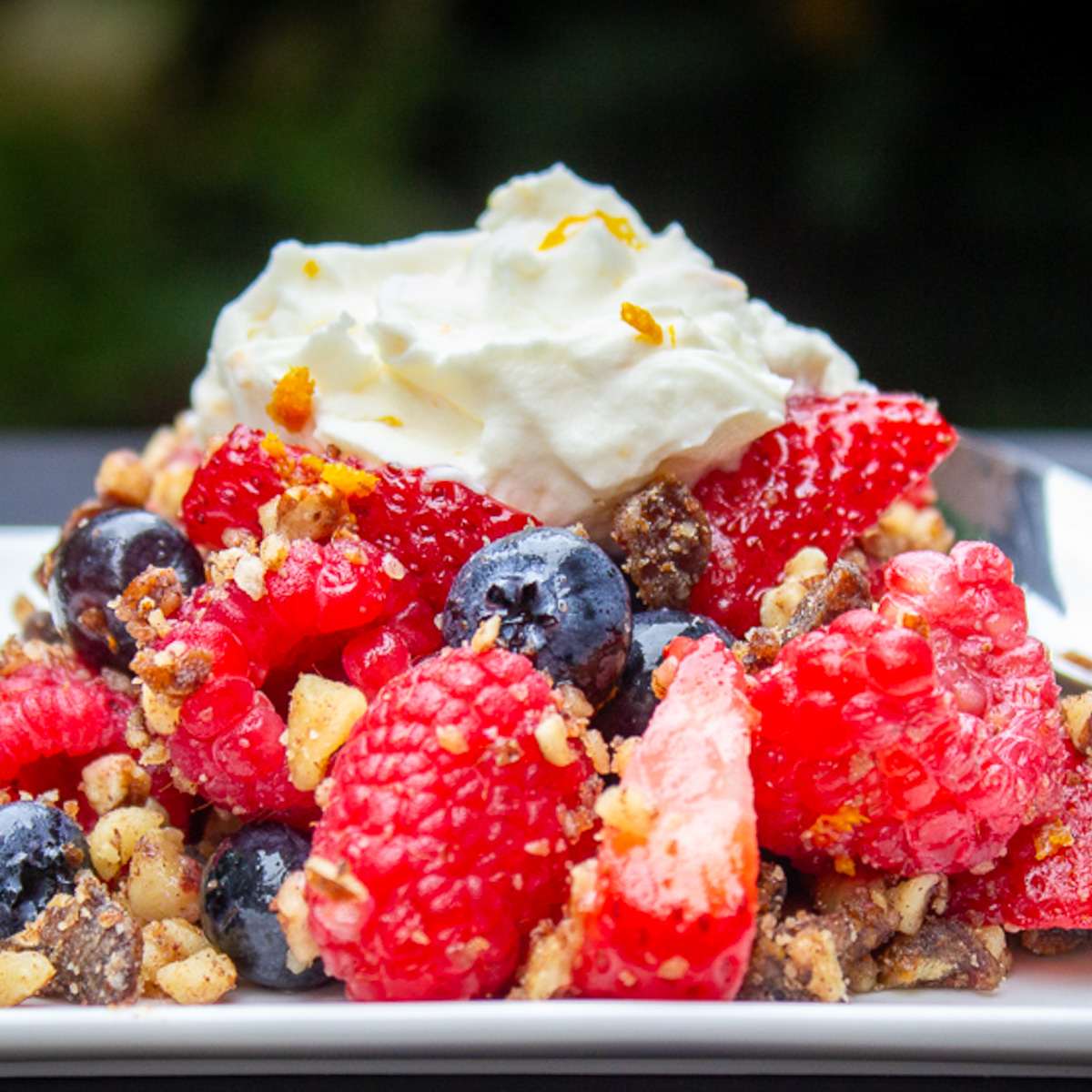 If you're looking to serve something healthy and light and a few notches above plain berries, this no-bake Berry Crumble is the ticket. Fresh berries topped with a rich nut-date mixture (and whipped cream if you like) - ready in 10 minutes.
Get the recipe
Chocolate Rice Crispy Treats
Loaded with chocolate, nuts and raisins, these no-bake chocolate rice crispy treats are your answer to that after-dinner chocolate craving. Rich, chewy, crunchy, nutty, chocolate-y deliciousness. Just 10 minutes of hands-on time to prepare (plus chill time).
Get the recipe
Crustless Chocolate Mousse Pie with Warm Caramel Sauce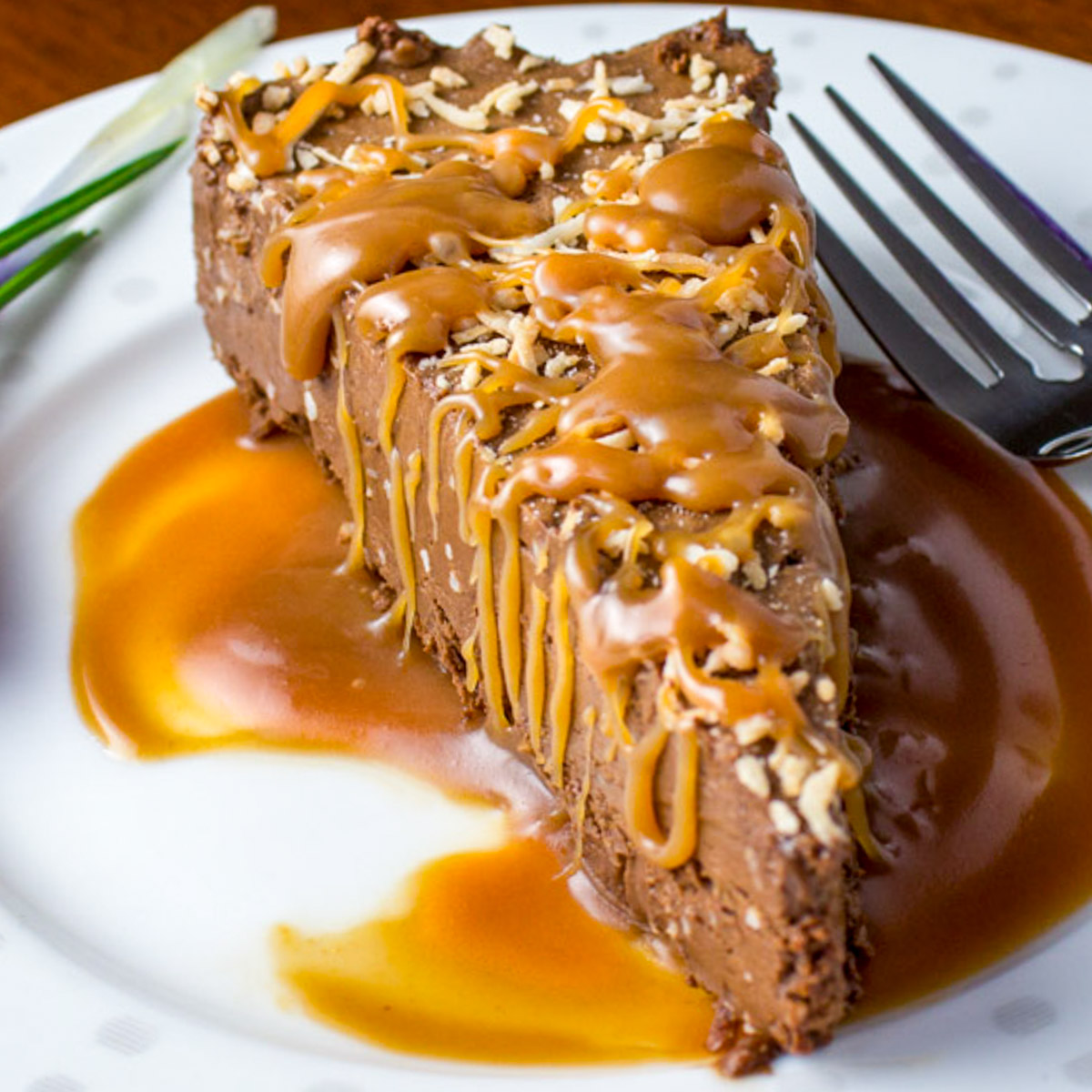 Elegant and sinfully rich, this crustless chocolate mousse pie with warm caramel sauce is simply sensational. Your dinner party guests will groan with pleasure.
Get the recipe