39 Best Passover Recipes For A Seder (2022)
We update this post every year with several of our new recipes to help you plan a wonderful Passover Seder menu or help out the host with a potluck dish.
We've gathered our family favorite and best Passover recipes for main dishes, side dishes and desserts. Not necessarily traditional, but all Passover friendly.
Many are vegetarian, take 30 minutes or less and perfect for potluck. We even have a few food gift ideas.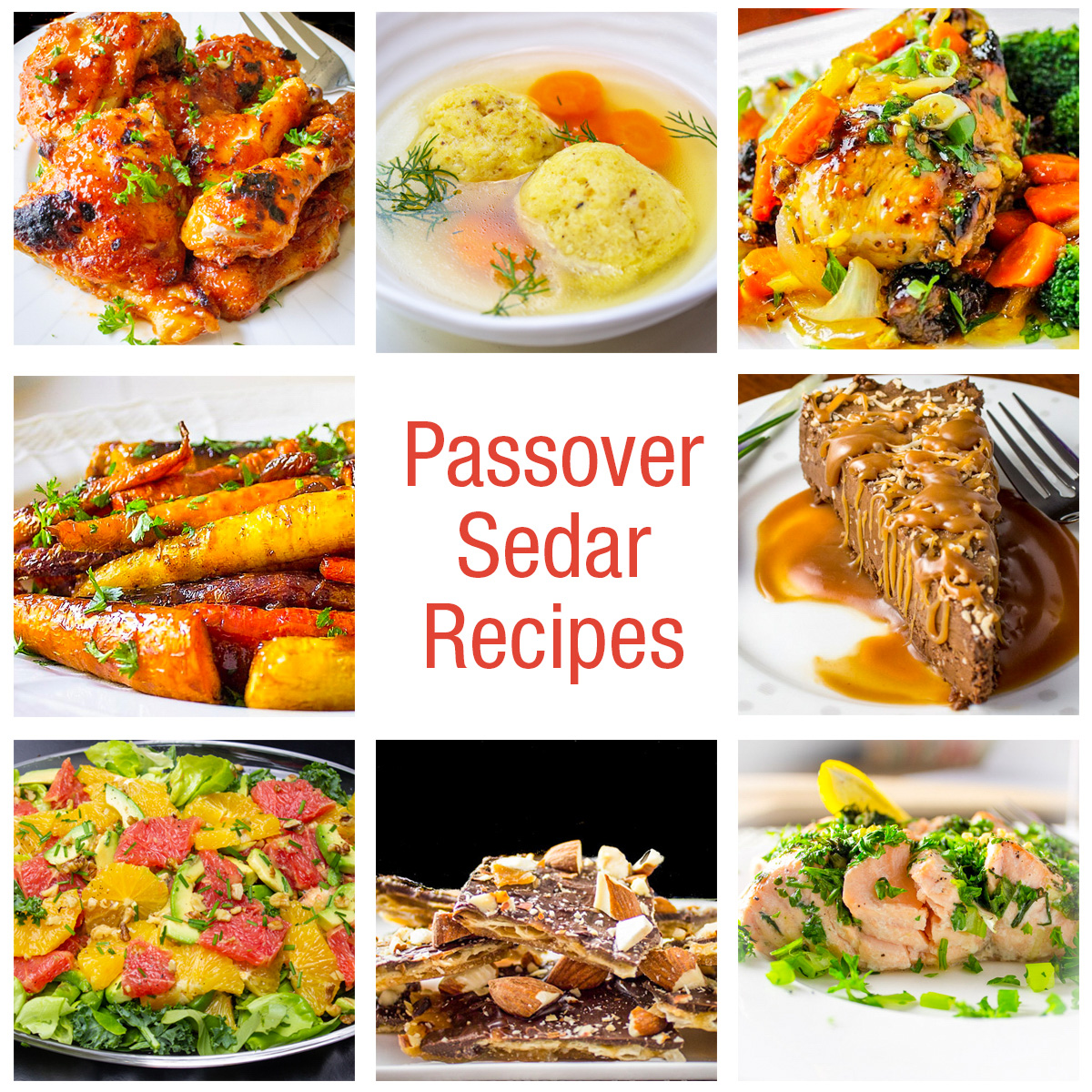 Main Course Passover Recipes
Make ahead: Cook chicken to 155F/68C (read with an instant read thermometer) up to an hour ahead. Cover well with foil. Before serving, spoon sauce on top and broil for 4 minutes 8-10 inches from the heat.
This is a lovely and simple recipe for a Passover seder.
Make ahead: You have a window of a couple hours which takes the stress right out.
Or, make the chicken a day or two ahead, cool it, place in the fridge and rewarm it in a sous vide water bath at 135F for up to an hour before serving. The sauce can also be made ahead and rewarmed. So it's all manageable for potluck too.
Side Dish Recipes for Passover
Passover Desserts and Treats